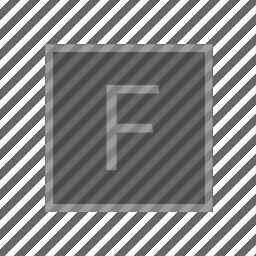 Drawing Computer Vision analyses in Field (Contours, Lines and OpenPose)
One of the analyses that the standard analysis package offers is contour extraction. For example:
Will produce a file called contours.json in the current directory.
Field can load these contour files and you can use them to form the basis of various abstractions. On this page we'll build up one such 'video / vector' hybrid. It's predicated on you reading introductory documentation for Field, the documentation for basic drawing and for "the Stage". This page is given 'cookbook style' — lumps of code for you to tease apart, for the theory read the aformentioned pages first!
1. Checking to see that its loaded!
First, let's just get something on the screen. Let's run this code in a Field document with a Stage in it
Running this code yields an image on the Stage: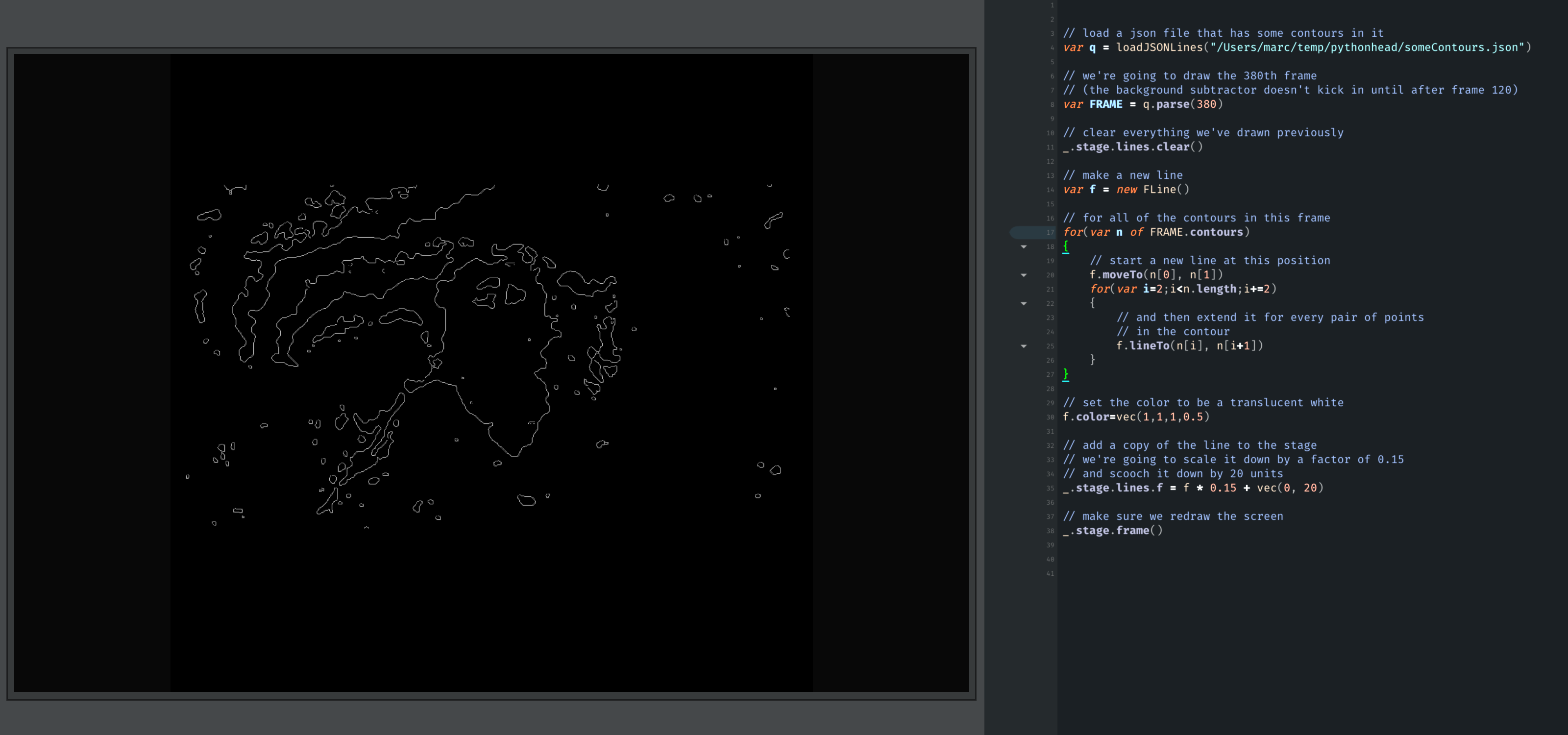 Which is a single frame of me waving at the camera.
2. Making it move
It's easier to see that this came from some video when it moves, so let's make it move:
Running this code (with alt / option - up):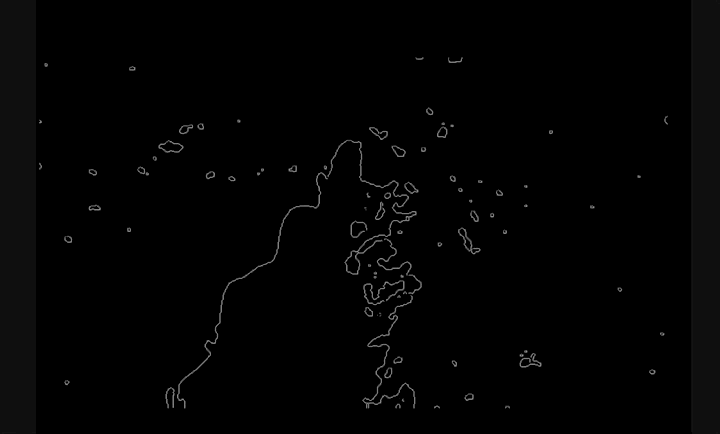 That seems like it's working!
3. Now 'break it'
Now that we have this working, we can step away from it towards abstraction:
Running this code, again, (with alt / option - up):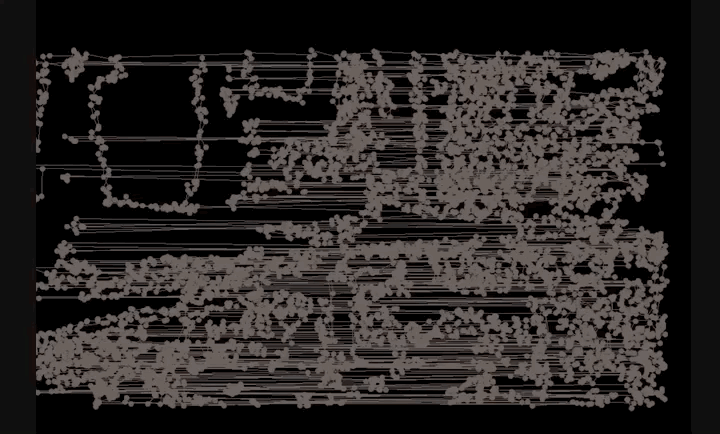 4. A little more video
The standard analysis package is also happy to emit a directory full of jpgs representing the original video and alternative versions of it. Let's use those directories to texture the material we have here, allowing us to drag video around like paint.
Gives this abstraction: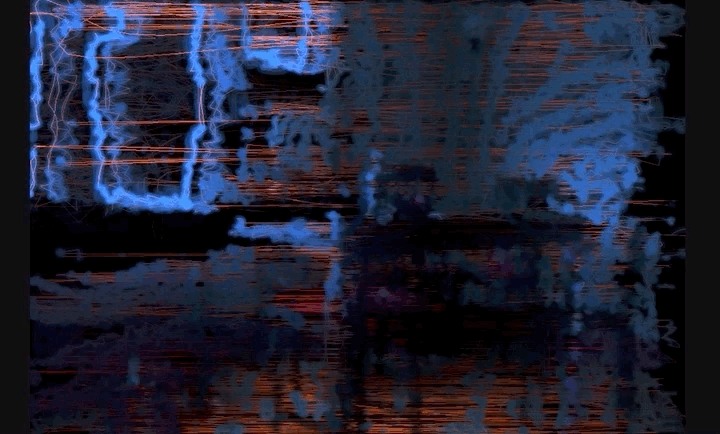 5. Edges
We can also use other aspects of the analysis. Here's some code that pulls out information from the line detector.
Yields: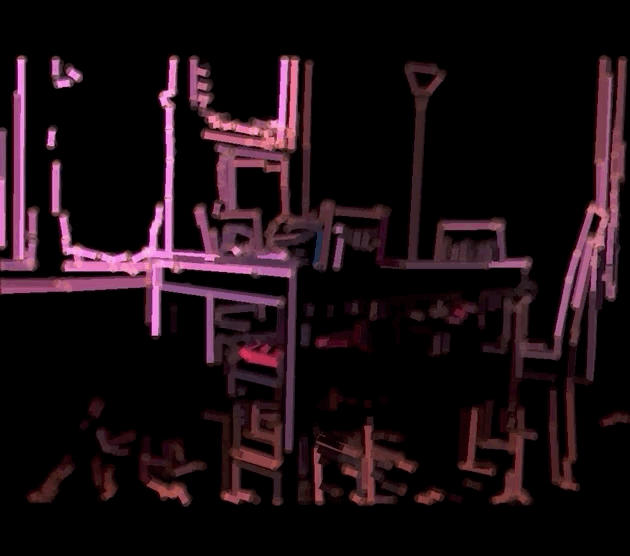 OpenPose
OpenPose produces .json files which include skeleton points as well as landmarks for faces and hands. Recent versions of Field (22c and above) can open these directories full of .json files:
Yields: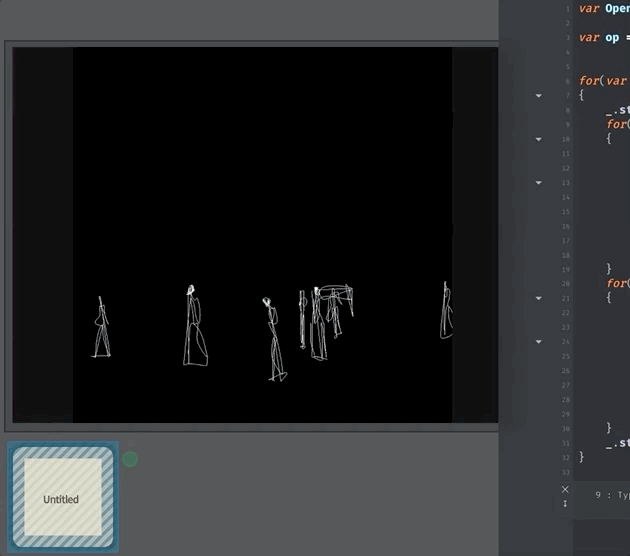 OpenPose — 7 lessons
Let's build up the code above slowly and then move into 3D. You can see the start of this here:
1 — Showing a point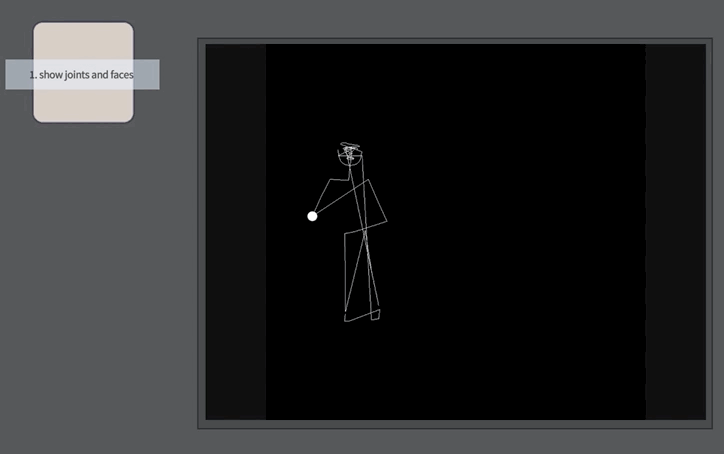 2 — A motion trail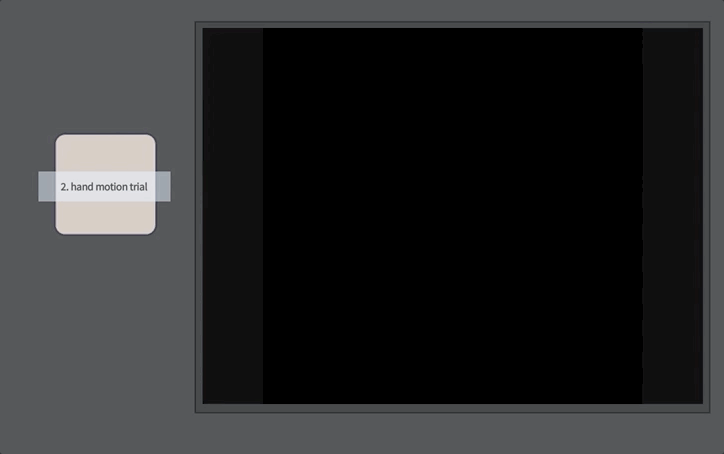 2b — A motion trail, but in 3D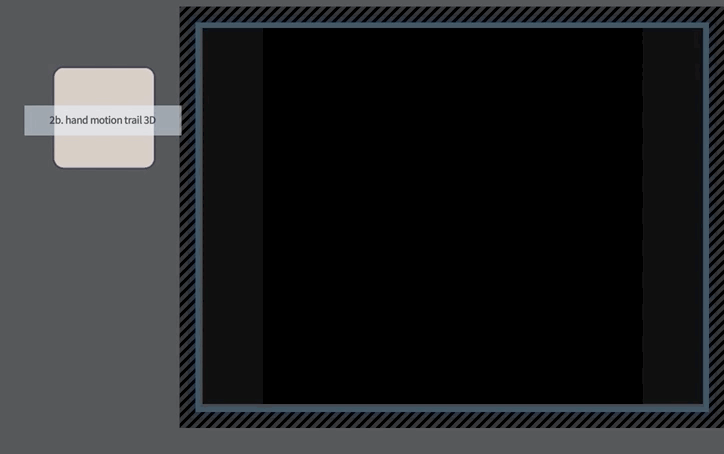 3 — A motion 'surface'
We can turn that into a surface by adding f.filled=true, but for completeness: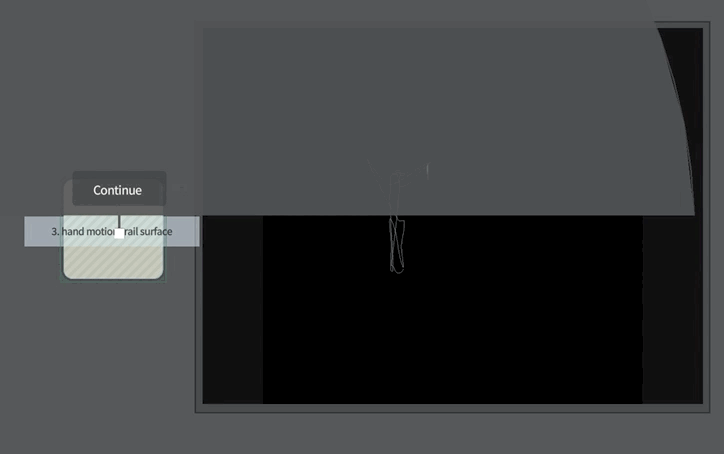 3b — more distortion (rotating as well as translating)
4 — smoothing the motion
5 — with points again